Christmas came early for Stormgate fans with the Frost Giant December newsletter being released on December 23. 
As always the newsletter is packed full of exciting new content, Stormgate tidbits, and much more. Let's check out what this month's edition has to offer! 
Frost Giant December Newsletter Art
It wouldn't be a fancy newsletter without some art and, as usual, this one does not disappoint. There are a few cool new pieces of art. The first is what looks to be an in-game look at some Human Resistance units and a building, then there are a ton of new Infernal Host units and buildings, and finally the usual creature feature – this time with a stag and an angry chicken (one that you wouldn't want to mess with!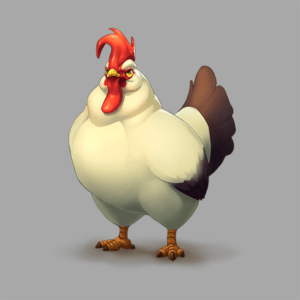 Of this new art the most interesting is definitely the Infernal Hosts pieces. We see three new units, including a bestial flyer, a red humanoid weiding a scythe, and a massive four legged beast (who looks almost as big as some buildings!). There's also one new building, which looks like some kind of pylon – hopefully not the Protoss kind. 
There's also the new Human Resistance building, which looks a bit like something that produces mechs. The highlight of this picture, however, is that it is potentially an in-game screenshot, which looks very clean, especially for a pre-alpha state. 
December Development Update
On top of the epic art, we also have a short developer update. It mostly highlights the development video, as well as some previous interviews, but there are a few juicy details. 
It leads by telling us that the first ever "Yeti Cup" is taking place – an employee Stormgate tournament. This means the game is definitely getting in a good amount of playtesting ahead of the 2023 beta.
There's also an interesting tidbit around the Human Resistance, notably that the team is experimenting with buildings being constructed by "advanced 3D printing" which seems like a cool feature. Maybe it even means Human Resistance buildings won't need a worker to build them. 
Finally, there's some news for audio and soundtrack fans. The team confirmed that Tracy W. Bush will be collaborating with Frost Giant on Stormgate and is already developing sound for the Human Resistance. For those unaware, Tracy is a music composer who played a key role in sound for both Starcraft and Warcraft 3.
That's about it for the Frost Giant December newsletter. If you want to keep up to date with the team and catch these newsletters as they release, make sure to head to the Frost Giant website, scroll down, and enter your email in the 'Subscribe' box.