Some lucky Stormgate fans joined the closed Alpha on October 3, as Frost Giant expanded the testing phase by inviting more players and with the implementation of the Infernal Host faction. 
Latest Stormgate Alpha Adds Infernal Host Faction
Frost Giant recently blessed us with a short video unveiling the Spriggan, highlighting both the Infernal Host faction and the specific unit. 
Now that the newest stage of the Alpha is live, it has also been confirmed that the Infernal Host faction is playable. This is one of the biggest Alpha updates in its (short) history, adding a whole new faction for players to test out. 
Unfortunately, any details beyond the fact that the Infernals are playable are still being kept under wraps, as the Alpha is under heavy NDA, meaning players can't share anything they see.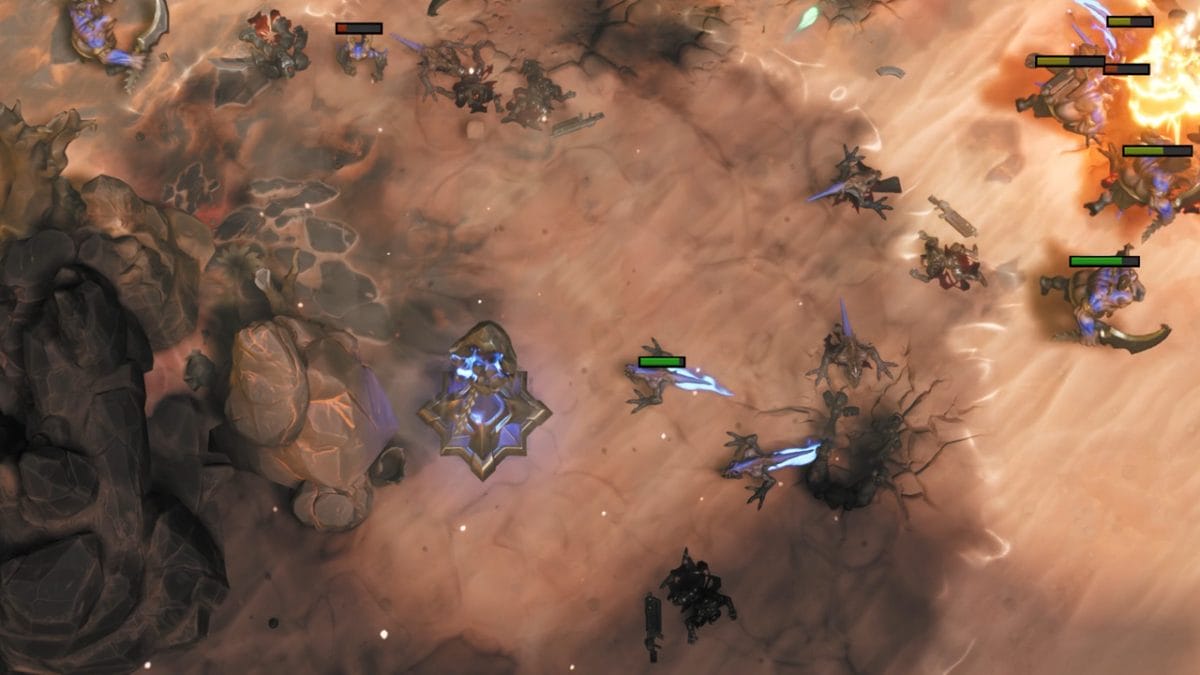 Although, this does mean that the Alpha seems to be making good progress, considering that just one faction was playable just a couple of months ago. Stormgate testing is set to slowly expand into 2024, so we're not likely to see the game out for a while, but it's good to at least see that progress is being made. 
How to Get Stormgate Alpha Access
If you want to get your hands on the Stormgate Alpha and test out the upcoming RTS you'll need a whole lot of luck. Currently, invites are being sent out to random users who have signed up. 
To get your name on the list, all you need to do is head to the official Stormgate website, enter your email, and click Sign up for beta. Then you'll be in the pool and you just have to hope you receive an email once testing expands. 
All the invites have already been sent out for the current phase, however, Frost Giant's Gerald has confirmed that there will be "at least one more testing phase this year." So far invites have gone out at the end of a month, with a new Alpha phase starting at the beginning of the following month, so we may not see a new phase until November at least.